| | |
| --- | --- |
| | One of the Famous Adventure Sports Awaiting the Trekking Enthusiast in India. |
Kaza - Manikaran trek via Pin Parvati Pass

Trip Info
Duration : 14 days
Destination: Delhi - Shimla - Recong Peo - Kaza to Sagnam - Mud - Glacier Base - Mantalai - Thach - Khirganga - Pulga - Manikaran - Kullu - Delhi
Highest Point : 16500 fts
Best Season : May to October
Grade : Demanding
Day 01 : Delhi :
Arrival at Delhi & transfer to Hotel. O/N hotel.
Day 02: Delhi to Shimla
Take morning train to Kalka & Later drive for 2 hrs to Capital city of Himachal Pradesh . Shimla is a famous hill station for Indian , Its a destination for summer break & use to serve the same purpose for British as It was declared as Summer capital of India. O/N hotel.
Day 03: Shimla to Recong Peo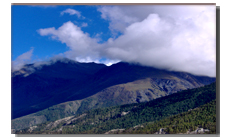 After early breakfast we will drive on lovely Himalayan Highway to Pecong Peo
which is the districh Head quaters for Kinnaur Valley. O/N Hotel.
Day 04:
Rest Day - Day free for exploration & Acclamitisation. O/N Hotel.
Day 05: Kaza to Sagnam
Located on the right bank of Pin River, Sagnam is known for its famous breed
of horses known as Chaumurti. This day we will cross river by Jhoola (swing )
Bridge. O/N Camps.
Day 06: Sagnam to Mud,
Its a 11 km trek from Sagnam to Mud, Mud is the last village of the Valley. O/N
camps
Day 07: Mud to Glacier Base
We will start our early day trekking to Glacier base camp. Its a 14 kms trek, we will camp along the Pin River. O/N camps.
Day 08 Glacier Base to Mantalai
Its a tough day of trek to Mantalai, its total trek of 14 kms during which we will trek on the glacier for 3-4 hrs, Later on we have to climb Pin Parbati trek ( 16500 fts ). O/ camps.
Day 09: Mantalai to Thach
Its a complet day of 13 kms decend to Tach which is wide pasture & ideal
point for
camping. O/N camps.
Day 10: Thach to Khirganga (3350 mts),
Its an another day of down hill trek of 11 kms to Khirganga which has Hot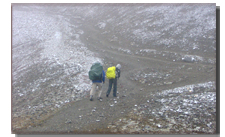 water
springs.
O/N camps.
Day 11: Khirganga to Pulga,
This day we will trek for 9 kms from Khirganga to Pulga . O/N camps.
Day 12: Pulga to Manikaran,
Today is our Last day of trek during which is 12 kms trek to Manikaran,
we will move through Narrow valleys & thick forest. O/N Manikaran in camps.
Day 13: Manikaran to Kullu
WE will spend time exploring Manikaran which is famous pilgrimage for Sikhs & Hindus, Later in the day we will drive back to Kullu. O/N Hotel.
Day 14 :
Kullu to Delhi by flight or by road. end of trip





Copyright ©AeTravel.com All Right Reserved (Copying of Text & Picture from this site is Strictly Prohibited).

Site Developed & Maintained by Ushainformatique.com & ElectronWeb.com