| | |
| --- | --- |
| | One of the Most Popular way of Relaxation for Tourists, Interested in Nature |

Angling is not a new sport in India, but of late, it is catching up to be one of the most popular way of relaxation for tourists who are interested in nature and wilderness. Since time immemorial, India has been famous among travellers because of its diverse landscape and culture. The sub-Continent, right from the mountains of the Himalayas in the north, to the tropical lushness of Kerala in the south , is home to innumerable fast flowing rivers and streams that are home to some of the richest cold water fish & fauna, including world famous Mahaseer, array of cat fishes and trout. Each year a large number of anglers both from home and abroad visit this region in the pursuit of angling and practice age old techniques with varied degrees of success!!
In North India, the presence of rivers like Ramganga, Chambal, Kali, Saryu, Tons, Sarda, Mandal and snowfeds like Alaknanda, Bhagirathi, Yamuna, Beas and the Sutlej offer great angling opportunities. One can chase the Yellowfin Mahseer at the foothills of the Himalayas, grapple with the Giant Catfish or bag the various species of trout. In South India, the omnipresent Cauvery throws up surprises like coracle rides and white water rafting, apart from species like the Humpback Mahseer and Carnatic Carp.
Tour Packages

Saltwater Fishing India:
Duration:
12 Days / 11 Nights
Destination:
Saltwater Fishing in Andaman
----------------------------------------------------------

Golden Mahseer Fishing :
Duration:
08 Days
Destination:
Fishing in Himalayan River (Ramnagar near Corbett National Park )
----------------------------------------------------------

Angling and Wildlife Tours :
Duration:
09 Days / 08 Nights
Destination:
Fishing in Himalayan River( Ramnagar near Corbett National Park )
----------------------------------------------------------

Himalayan Trout Fishing :
Duration:
09 Days / 08 Nights
Destination:
Himalayan River Tirthan
----------------------------------------------------------

Golden MahseerAngling Expedition :
Duration:
10 Days
Destination:
Fishing in Himalayan River (Ramnagar near Corbett National Park)
----------------------------------------------------------
Our Suggested Tour
» Birding in Rajasthan
» Birding in Himalaya
» Rajasthan Camel Safari
» Corbett Horse Safari
» Cycling in Himalaya
» Cycling in Rajasthan
» Angling Wildlife Tours
» Rajasthan Horse Safari
» Trans Himalayan Safari
» Zanskar Expedition
» Markha Valley Trekking
» Orissa Tribal Tour
» Tiger Trails Tour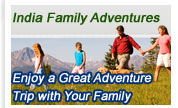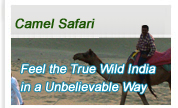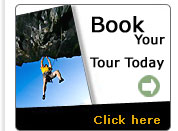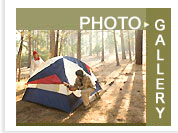 Copyright ©AeTravel.com All Right Reserved (Copying of Text & Picture from this site is Strictly Prohibited).

Site Developed & Maintained by Ushainformatique.com & ElectronWeb.com