| | |
| --- | --- |
| | An Adventerous and Recreational Sport. |

Originally, the concept of skiing came from our ancestors who used it as the mode of transportation. Today this leading generation has made it as an adventerous and recreational sport. Skiing is one of the most dangerous sports leading to the glide over snow using skis, and is not so common activities. However, this sports is challenging and require physical skills and are only learned with the practice. The sports involve some inherent risk, but in some measure, it is that risk that entices most skiers and riders to pursue the sport.
India, commonly known as a land rich in its cultural heritage and famous for enervating beauty, challenging adventure,most diverse and colorful wildlife is now the emerging destination in the world for the Ski Lovers. These days the hills of Himachal Pradesh have all the ingredients for adventure, packed with excitement and thrills, and lots of unexplored valleys, towering peaks and snow-capped mountains and glaciers for this adventurous trip. Few of the adventerous destination of skiing in India are:-
Auli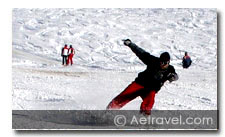 Auli is one of the most preferred destinations for skiing situwated in Uttaranchal. The three kilometer long slope with an altitude of 3049 m to 2519 m is the major attarction among skiers at this destination. Another good thing is that there is a 500 meter long ski lift to take skiers back to the top so that they save time and energy. The other factors that attracts skiers for this destination is the views of coniferous forests and oak trees, virgin slopes of snow, which makes this place paradise for Skiers.
Munsyari
Situated at the elevation of approx 2135 meters from the sea level is not just a skiing destination, but is also a base camp to treks to Milam, Namik and Ralam Glaciers. The place is the bordering beauty since it is the getaway to Johar region.
Dayara Bugyal
Situated at approx 28 Kilometers from Uttarkashi and at the elevation of 3048 m from sea level, Dayara Bugyal is one of the most attracting and eye catching destination for skiers. If you are an avid fan of skiing then once you are here you will realize that the trek is worth it. Skiing at over here is a lifetime experience of 28 kilometers of skiing slopes with the miles of virgin snow territories.
Manali
Manali not only offers skiing oppurtunities to the professionals, but also has facilities for novices to learn this exciting sport and is one of the favorite hill station among Inbound and Out bound Tourist. Manali is also a hot spot for Heli Skiing. Hanuman Tibba, Deo Tibba, Chanderkhani Pass and Rohtang Pass near Manali are known for there high peaks, thus forming perfect destination for Heli-skiers.
Narkanda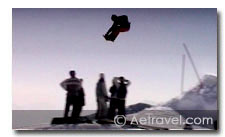 Situated at approx 64 kms from Shimla, Narkanda has excellent skiing facilities for skiers and is best known for its long ski tracks, mostly very difficult for amateurs. The pleasure of skiing makes Narkanda an attractive destination for many during the winters. The slopes at Narkanda appeal majorly to the cross country skier. Apart from those mentioned above there are other slopes in Uttaranchal& Himachal Pardesh where one can have a great skiing vacation with freinds & families.
AE Travels have tried to summerize checklist for the equipments that are required for skiing at the above mentioned places:-
Suits -
polyurethane coated polypropylene
Helmet
Skis
Boots
Boot Fairings
Poles
Gloves
Wax
Ski Tuning Equipment
Back Protection
Our Suggested Tour
» Birding in Rajasthan
» Birding in Himalaya
» Rajasthan Camel Safari
» Corbett Horse Safari
» Cycling in Himalaya
» Cycling in Rajasthan
» Angling Wildlife Tours
» Rajasthan Horse Safari
» Trans Himalayan Safari
» Zanskar Expedition
» Markha Valley Trekking
» Orissa Tribal Tour
» Tiger Trails Tour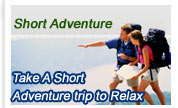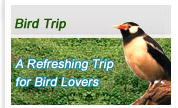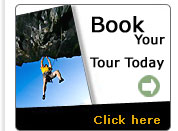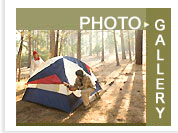 Copyright ©AeTravel.com All Right Reserved (Copying of Text & Picture from this site is Strictly Prohibited).

Site Developed & Maintained by Ushainformatique.com & ElectronWeb.com