| | |
| --- | --- |
| | An Excellent Under Water Sports Adventure, Scuba Diving |

Andaman / Nicobar Islands

Located at the Bay of Bengal which is extended from north to south over an area of more than 700 km. with its 36 inhabited islands. They are a cluster of more than 572 islands, many of which are still uninhabited. The white sand beaches, turquoise waters, coral reefs with lot of marine life including dolphins, turtles and very large fish makes this places one of the exciting holiday destination for water sports lovers. Andaman & Nicobar enjoy the magnificent tropical vegetation flourish with evergreen dense forests of tropical trees and mangrove marshland on the water's edge. Its pristine shimmering water offers its visitors an excellent water sports adventure such as scuba diving, yatching, Snorkeling, Surfing, Island Camping and many more. Not only the water sports, its the best spot to have sight of some rare aves.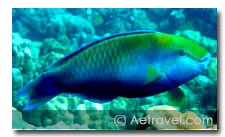 AE Travels have tried to summerize few of the exciting destinations of Andaman and NIcobar Island for different water sports and other adventerous activities:-
Neil Island

situated at approx 36 kms east of Port Blair with lush green forest and sandy beaches, Neil Island provide an ideal holiday for tourists and water sports junkies. One can also put up camps on the beach. There is excellent snorkeling and scuba diving opportunity to see beautiful corals & exotic marine life.
Havelock Island.

Havelock Island situated about 54 Kms North East of Port Blair is one of the finest Islands in Andamans which commands beautiful sandy beaches, lush green forest and abundant under water coral life. Havelock Island is the best place for scuba diving and snorkelling and provides many options and reason for an eco traveler to stay.
Viper Island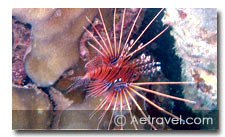 The Viper Island, near Haddo Wharf, is at the mouth of Port Blair harbour is on 69 acres crescent shaped place. Once a full-fledged prison for local and mainland convicts, the Island had a gallows on top of a hillock. The Jail was abandoned after commissioning of cellular Jail. The island serves as a tourist attraction.
Ross Island
Ross Island was the capital of the islands during the British regime. This is situated very close to Port Blair and accessible by boat (15 minutes journey). The island at present houses the ruins of old buildings like Church, Cemetery, Subordinate Club, Farzand Ali store, Hospital, Bakery, Press, Swimming Pool and Water Treatment Plant, all reminiscent of the old British regime. The ruins are being restored now.
Our Suggested Tour
» Birding in Rajasthan
» Birding in Himalaya
» Rajasthan Camel Safari
» Corbett Horse Safari
» Cycling in Himalaya
» Cycling in Rajasthan
» Angling Wildlife Tours
» Rajasthan Horse Safari
» Trans Himalayan Safari
» Zanskar Expedition
» Markha Valley Trekking
» Orissa Tribal Tour
» Tiger Trails Tour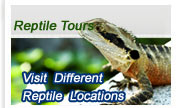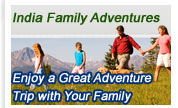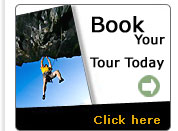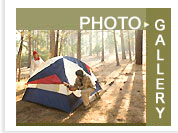 Copyright ©AeTravel.com All Right Reserved (Copying of Text & Picture from this site is Strictly Prohibited).

Site Developed & Maintained by Ushainformatique.com & ElectronWeb.com