Elephant Safari India
Trip Info
Duration: 8 Nights / 9 Days
Destination: Corbett - Lohachor - Ratwadhap - Haldupura

When it comes to exploring India wildlife, one thing that truly deserves a special mention is the elephant safari in India. Elephant safaris are often a better way of getting closer to nature than jeeps and vans. These safaris take you off piste and give you an unparalleled look at the forest's flora and fauna from up close. Elephant safaris are ideal for approaching wildlife more discreetly and it's an unforgettable experience which you will never forget.


1st day : Arrive Delhi transfer to hotel. Overnight at hotel.
Arrive in Delhi around mid night, on arrival you will be met by our representative and transferred to hotel. Overnight at hotel.

2nd day : Delhi
On day two immerse yourself in history at Delhi 's Humayun's Tomb, Qutab Minar, & India Gate. In the evening take a cycle rickshaw ride in Old Delhi's rambunctious bazaars. Overnight at hotel.

3rd day : Delhi-Corbett National Park
After breakfast drive to Corbett National Park which is around 300 kms. away from New Delhi. On arrival check into hotel. After having lunch take a short jeep safari. Dinner and overnight at hotel

4th day : Corbett - Lohachor
Early morning proceed to Durga Devi temple, it is 30 minutes drive from Corbett National Park. Elephant ride starts from this temple. Whole day a fun elephant ride which traverses varied habitats with plenty of deer and birds, including weaver-bird nests with packed lunch enroute. Dinner at Lohachor and overnight stay.

5th day : Lohachor - Ratwadhap
After early breakfast, you will proceed on your trip along with packed lunch. Enjoy your exhilarating whole day elephant safari. Delicious dinner at Ratwadhap and overnight stay.

6th day : Ratwadhap - Haldupura
On day six, wake up early morning for another exciting elephant back ride. Have your lunch which you have packed with you. Arrive at Haldupura and take dinner over there. Overnight stay.

7th day : Haldupura - Corbett
On the early morning embark on an Elephant ride or Jeep ride to the Corbett forests, return back to the place for breakfast. You can relax for some time and then return back to Corbett National Park . Dinner and overnight stay at Corbett.

8th day : Corbett National Park - Delhi
After a leisurely breakfast, bid good-bye to your elephant and the mahout and proceed to Delhi. Later afternoon arrive at Delhi. Evening free for leisure. Dinner and overnight at pre-booked hotel.

9th day : Delhi
Have your breakfast and get transferred to airport for your onward destination.

Our Suggested Tour
» Birding in Rajasthan
» Birding in Himalaya
» Rajasthan Camel Safari
» Corbett Horse Safari
» Cycling in Himalaya
» Cycling in Rajasthan
» Angling Wildlife Tours
» Rajasthan Horse Safari
» Trans Himalayan Safari
» Zanskar Expedition
» Markha Valley Trekking
» Orissa Tribal Tour
» Tiger Trails Tour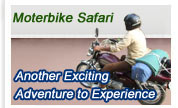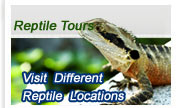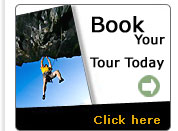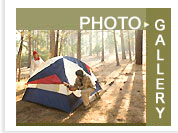 Copyright ©AeTravel.com All Right Reserved (Copying of Text & Picture from this site is Strictly Prohibited).

Site Developed & Maintained by Ushainformatique.com & ElectronWeb.com