Now the time has come for some real adventure in India. Do not just visit the land for a hasty tour. Spend weeks with your family!
Take your family on a unique vacation to India and be swept away by the fascinating country and its people. Family is of the utmost importance in India and you and your children will be treated with the incredible hospitality well known in India.
Enjoy the adventure tour of camping, rock caving, kayaking, scuba diving, rafting, hiking, jumping off a cliff paragliding and so on... From arranging parent-child hikes with your toddlers to more high-strung adventure activities, the whole experience remains flexible and customized to suit whatever works for each of you. This could be star-gazing while lying down on the grass or experiencing an adrenalin rush suspended high above a churning river, while we take you through the experience of bridge-slithering.
With our long experience in dealing with families as clients, we understand your specific needs and design our programs keeping your safety and comfort foremost. Our team brings in their professional know-how and expertise to make your initiation into the world of adventure activity thrilling, safe and memorable. Introduce your family to the thrills of the outdoors with the AE Travel team, and watch them discover their hitherto unexplored sides at their own pace, as you try things new and unfamiliar. So be yourself while you enjoy the wilderness, and at the same time indulge your senses with our hospitality.
Our Suggested Tour
» Birding in Rajasthan
» Birding in Himalaya
» Rajasthan Camel Safari
» Corbett Horse Safari
» Cycling in Himalaya
» Cycling in Rajasthan
» Angling Wildlife Tours
» Rajasthan Horse Safari
» Trans Himalayan Safari
» Zanskar Expedition
» Markha Valley Trekking
» Orissa Tribal Tour
» Tiger Trails Tour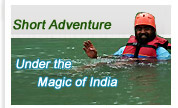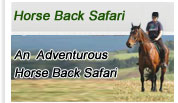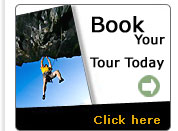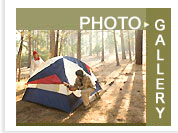 Copyright ©AeTravel.com All Right Reserved (Copying of Text & Picture from this site is Strictly Prohibited).

Site Developed & Maintained by Ushainformatique.com & ElectronWeb.com