| | |
| --- | --- |
| | One of the Famous Adventure Sports Awaiting the Trekking Enthusiast in India. |
Khatling Glacier Trek

Trip Info
Duration: 09 days.
Destination: Delhi – Rishikesh - Rishikesh - Ghuttu - Gangi - Kharsali - Kharsali - Bhedikharg - AKhaling Glacier - Bhediharg - Gangi - Ghuttu - Dehradun
Highest Point : 4200 m.
Best Season :
Grade : Easy.

DAY 01: Delhi to Rishikesh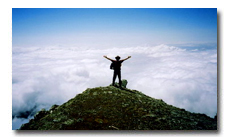 Take morning train from Delhi to Haridwar, Pick up from train station & drive for 22 kms to Rishikesh. O/N guesthouse.
DAY 02: Rishikesh to Ghuttu
Early morning for 9 hrs from Rishikesh to Ghuttu. O/N camps
DAY 03: Ghuttu to Gangi (2585m )
This day we will start our trek, It's a total 5 hrs walk to Gangi, at begining of trek we will pass through Deolang Village. later we will walk through forest to Village of Reeh Channi & than a step climp will lead us to Village of Gangi.O/N camps
DAY 04: Gangi to Kharsali( 3110 m)
Its a 5 Hrs trek from Gangi to Kharsali, Initially its a down hill trek, we will cross Kalyani stram, Left trail from this point leads to Shastra Tal ( 4879 m ).. We will reach Kharsali by afternoon, Kharsali is a large meadow with Oak forest. O/N camp.
DAY 05: Kharsali to Bhedikharg (3700 m)
Our Early of trekking starts from Kharsali to Bhedikhatg, its a 6 hrs trek , throug hforest & walking along the river. We come acrss few couple of cave, after a walk of 5 kms a climb will take you to Tamakund cave which known for its wild floweres. O/N camps
DAY 06: AKhaling Glacier
On this days we will trek to Khatling glacier, The trek offers some breathtaking views of Himalayas & several other Glacier. Afternoon we will walk back to Bhediharg. O/N camps
DAY 07 - 08:
Bhediharg to Gangi to Ghuttu.
Day 09: Ghuttu /Dehradun
After early breakfast we will drive to Dehradun & take evening train to Delhi End of trip.





Copyright ©AeTravel.com All Right Reserved (Copying of Text & Picture from this site is Strictly Prohibited).

Site Developed & Maintained by Ushainformatique.com & ElectronWeb.com